PRODUCT MARKETING - XERO
What we did: Helped Xero develop relevant content initiatives to improve their site's content profile while also leveraging creative off-site initiatives.
The first large initiative we executed was a Scholarship campaign specifically for students studying accounting.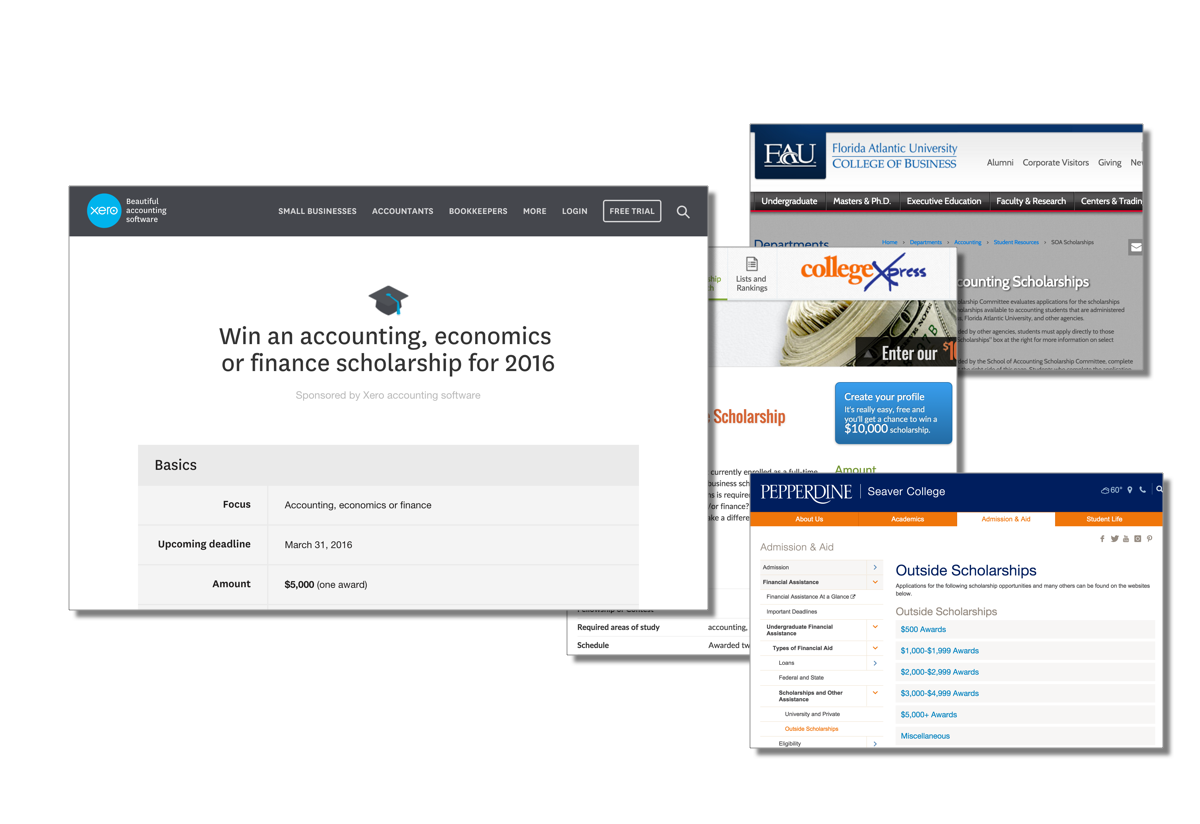 Being a company that operates in several international English speaking markets, Xero's next problem that we helped them was how to efficiently make country specific custom content that resonated well with each country specific consumer segment.
These two efforts combined helped build brand awareness globally, especially in the US, and increased the site's authority with the search engines. We also targeted keywords that had a high appeal to US searchers, creating and growing a whole new US audience for Xero.